David Lousteau devotes his entire law practice to defending citizens accused of crimes. This includes, Driving Under The Influence (DUI), Felonies, Misdemeanors, Juvenile Defense, and Domestic Violence. David is passionate about not just providing thorough and aggressive advocacy for each client but also the importance of a committed criminal defense bar to the survival of our constitutional freedoms. "When we defend the rights of the accused, we defend the rights of everyone," is the phrase that David selected to describe his feelings towards his work.
Dedicated to Criminal Defense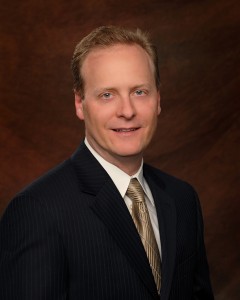 David earned his Bachelor of Arts degree from the University of San Diego in 1989, graduating with honors as an English major with a philosophy minor. In law school, he was an intern at the Public Defender's Office for San Diego County and also at the Davies Pearson firm in Tacoma, Washington. He was awarded his Juris Doctor degree by California Western School of Law in 1993 and passed the California Bar exam at his the first sitting.
David was a prosecuting attorney for the city of San Diego until 2001. As a prosecutor, he literally handled hundreds of Driving Under The Influence cases and a variety of misdemeanor offenses, including Theft, Prostitution, Drug Possession, Animal Law, and Assault. Excelling at trial work, David was made a trial trainer, teaching new lawyers critical aspects of forensic alcohol, drug physiology, trial theory, and tactics. He maintains his California Bar license.
Serving Washington State
In 2002, David reunited with family in Washington and passed the Washington State Bar exam at his first sitting.  He joined the Taylor and Berg law firm in Tumwater, expanding into felony and juvenile advocacy in the South Sound Counties while continuing his DUI work.  David's practice includes all felonies, misdemeanors, juvenile court, domestic violence, and pre-prosecution counsel.
In 2005, David opened his own law office and continues to advocate for the accused in South Sound area Superior, District, and Municipal courts and is a member of the Washington Association of Criminal Defense Lawyers.
To speak with an aggressive and experienced criminal defense attorney, call The Law Office of David Lousteau, PLLC today at (360) 493-2600.