If you are charged with a crime, it is critical to have an experienced and aggressive Criminal Defense Lawyer at your side to guide you through the process and ensure that your rights are upheld. Facing the possible consequences can be emotional, requiring the objectivity and knowledge that a high quality Defense Attorney provides. I have been practicing law since 1995 and defending those accused of crimes in the state of Washington for more than a decade. I will fight for your rights.
The Process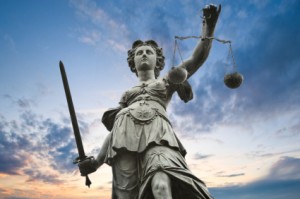 I become your Criminal Defense Attorney by filing a "Notice of Appearance" and "Demand for Discovery" with court. This requires the prosecutor to provide me with the police reports in your case and any other evidence that they claim shows you are guilty of a crime. I read this information thoroughly and conduct legal analysis as I go through. "Legal Analysis" is the lawyer's task of applying alleged facts to the law to predict the outcome on a case or legal issue if it were to be argued in court. Often, possible defenses to your charge(s) are suggested from just reading the police reports.
Personalized Attention
The next step is I meet with you. We go through the police reports together, in most cases, line-by-line, word-by-word. Police reports are often inaccurate and incomplete. As we go through the material together, I rely on your input as to what may have happened that is not included, or what is included but is represented incorrectly by the police. I never rush this process. Sometimes it takes more than one meeting. It is critical that I know all necessary details that will assist me in defending you.
A Clear Defense Strategy
As we go along, I will be explaining points of law that apply to your case.  At this point, I will be giving you my legal opinion on the strengths or weaknesses of your case as it looks at that point in time and recommend our strategy for court, investigation, and legal research. One of the most powerful tools of the criminal defense lawyer is defense-generated investigation. Not all cases call for it, but for the ones that do, the witness statements, photos, diagrams, documents, etc. that my investigators may gather often arm me with evidence to get your case dismissed or to win at trial.
Meanwhile, I will be your advocate and voice at court…
My first goal is always to try to get your case dismissed. A dismissal is sometimes won because the police violated your rights in arresting you or gathering evidence. This, and other constitutional rights defenses are brought as "Motions" in court.  A "Motion" is when the defense argues a particular legal issue in front of a judge. A winning motion many times results in the prosecution having to dismiss.
I try to keep all possible paths forward open for my clients. In cases where an early dismissal is not obtainable, I will aggressively negotiate your case to obtain a favorable plea bargain for you while developing defenses for a possible trial. Often, as investigation progresses and time goes by, new weaknesses in the state's case are exposed creating a stronger bargaining position for the defense.
Don't take chances with your future!
My track record as a Criminal Defense Attorney speaks for itself. Whether your needs require a Felony Attorney, Misdemeanor Lawyer, DUI Defense Attorney, Drug Attorney, Defense Attorney, Juvenile Lawyer, Domestic Violence Lawyer, or any other criminal law needs, I have the experience and knowledge required to help you fight.
Call the Law Office of David Lousteau at (360) 493-2600 immediately to speak with a Washington State criminal defense attorney.